City of Lakeland Establishes Economic Development Fund to Assist Manufacturing & Small Businesses
---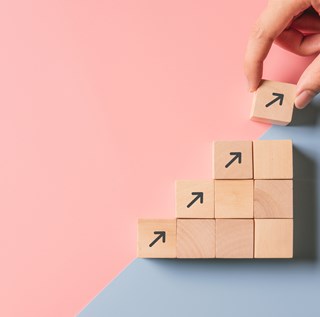 LAKELAND, FL (February 9, 2021) | The Lakeland City Commission recently established a Targeted Economic Investment Opportunities Fund, with an initial investment of $500,000.  This incentive was created to assist qualified manufacturing companies (new or expanding) and small businesses with infrastructure improvements for their respective development projects.  Some examples of eligible infrastructure improvements include utility extensions/relocations, transportation infrastructure, impact fee reimbursements, grease traps and backflow preventers.
City Manager Shawn Sherrouse said, "These types of incentives are an investment in Lakeland's economic future. Successful businesses require growth and the City of Lakeland offers a number of programs to help businesses become winners within the marketplace."  He added, "The newly-established Targeted Economic Investment Opportunities Fund helped create and seed the newest incentives that include the Utility Impact Fee Financing program, the Manufacturing R&D program and the EDGE program. These newly established programs are now part of our complete incentives menu to help with economic development."
Nicole Travis, Director of Community & Economic Development said, "Incentives are a good investment for our community because it represents job creation and economic expansion within the City.  Economic incentives should be viewed through the lens of how they benefit the overall community, rather than the company itself. Economic incentives bridge cost gaps and make new investments feasible while providing ancillary benefits to the community. They are a true win-win."
---
Manufacturing / Research & Development
Accessible Versions: Incentives, EDGE Program, Manufacturing/Research & Development
---
The City of Lakeland is open for business and offers the following incentives to help businesses make a smart investment into their future:
Impact Fee Mitigation – Development that encourages quality job growth and meets the criteria for jobs created and wage levels may receive a reduction in non-utility impact fees.
Utility Impact Fee Financing – Substantial commercial and industrial projects can finance water/wastewater impact fees finance-free for the first three years. Repayment with interest begins year four.
Manufacturing/Research & Development – Manufacturing and certain development projects that meet criteria with number of jobs created, capital investment and salary levels may be eligible to receive a grant for up to $400,000 for infrastructure expenses.
EDGE - Encouraging Development Growth & Expansion – This is an infrastructure matching grant up to $10,000 for new or expanding food service and manufacturing businesses that meet the criteria for required backflow preventers, venting systems, grease traps and fire sprinkler systems.
Polk County Bonus Incentive – This is a grant designed to compete for projects on a national level.  Eligible businesses must meet job wage and capital investment criteria.
Electric Economic Development Rider – This incentive was created by Lakeland Electric to help attract new investment and jobs. Eligible companies may receive discounts on new electric demand for up to five years.
Redevelopment Programs & Incentives – The Lakeland Community Redevelopment Agency (CRA) has a number of incentives designed to encourage beautification, economic development and community partnerships within the Downtown, Midtown and Dixieland designated districts.
Jason Willey, Manager of Strategic Projects said, "These new incentives will be used to attract and grow additional industry in Lakeland as we remain focused on working with companies that add value to our citizens and community." For more information on all of Lakeland's economic development incentive programs, please visit LakelandGov.net/Incentives.
Contact
Kevin Cook
Director of Communications
City of Lakeland
863.834.6264
Kevin.Cook@LakelandGov.net
---
About Lakeland
The City of Lakeland was incorporated in January 1885 and has grown to become one of the largest inland communities in Florida.  With a current population of over 100,000, Lakeland continues to grow. It has been designated a Standard Metropolitan Statistical Area by the US Census Bureau for over 30 years.  With tourist attractions and gulf beaches only an hour away, Lakeland continues to capitalize on its ideal central Florida location along the I-4 corridor.  The City owns and operates Lakeland Electric, the third-largest publicly owned utility in Florida and it was one of the first to offer power in the Sunshine State over 110 years ago.
For additional information about the City of Lakeland, please explore LakelandGov.net.
Citizens are also invited to follow the City on social media. 
---