Nicole Travis Named Deputy City Manager
---
Emily Colón Promoted to Assistant City Manager & Manager of Innovation & Strategy
---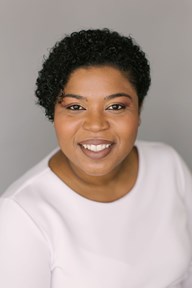 LAKELAND, FL (May 17, 2021) | The City of Lakeland is pleased to announce Nicole Travis as Deputy City Manager. City Manager Shawn Sherrouse said, "As part of the process, I looked at structural changes to the table of organization and researched best practices from other municipal governments. I have offered and received acceptance from Nicole Travis to be promoted to the position of Deputy City Manager. She is recognized as a creative-visionary capable of making multi-million-dollar deals."
Travis has been a City of Lakeland employee for the past 11 years and has held the positions of CRA Project Manager, CRA Manager and Director of Community & Economic Development.  During her tenure with the City of Lakeland, she has worked on and lead notable projects that include the City's Catalyst Plan, Mirrorton, Haus 820, the Yard on Mass, and the Federal Building redevelopment.
Travis said, "I am excited and looking forward to assisting our City Manager to implement the policies and strategic objectives set by the City Commission and consistent with the values established for the City of Lakeland organization." She added, "It has been a long-term goal of mine to be a part of the City Management Team and I am very excited to have this opportunity."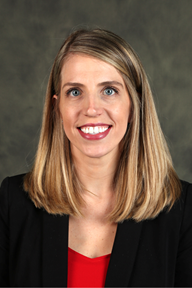 As part of the structural changes to the City Manager's Office, the current Assistant City Manager, Emily Colón will be promoted with added responsibilities that include the Manager of Innovation and Strategy.  Her new title will be Assistant City Manager and Manager of Innovation & Strategy.  This will include a reorganization of the Office of Management and Budget to the newly-formed Division of Innovation & Strategy.
Colón has worked for the City of Lakeland for the past two years as the Assistant City Manager.  Her background includes experiences in Pasco County as a Budget Analyst, Budget Manager, and Program Administrator. Sherrouse said, "Emily has demonstrated her effectiveness in project management, and she has been an integral leader in our Strategic Planning process. Her abilities to manage projects from conception through implementation and her understanding of how to develop strategy best-positions her to lead our newly-formed Division of Innovation and Strategy."
Both Travis and Colón will start their new positions effective May 23, 2021.
Contact
Kevin Cook
Director of Communications
City of Lakeland
863.834.6264
Kevin.Cook@LakelandGov.net
---
About Lakeland
The City of Lakeland was incorporated in January 1885 and has grown to become one of the largest inland communities in Florida.  With a current population of over 100,000, Lakeland continues to grow. It has been designated a Standard Metropolitan Statistical Area by the US Census Bureau for over 30 years.  With tourist attractions and gulf beaches only an hour away, Lakeland continues to capitalize on its ideal central Florida location along the I-4 corridor.  The City owns and operates Lakeland Electric, the third-largest publicly owned utility in Florida and it was one of the first to offer power in the Sunshine State over 110 years ago.
For additional information about the City of Lakeland, please explore LakelandGov.net.
Citizens are also invited to follow the City on social media. 
---