PUBLIC NOTICE: Wabash Avenue & 10th Street Intersection Closure
---
LAKELAND, FL (May 19, 2021) | There is a road closure scheduled to begin June 14, 2021 where Wabash Avenue intersects with 10th Street. The closure will be 24-hours-per-day for approximately 150 days (5 months). The entire intersection and a portion of Wabash Avenue will be closed for the duration of the work (see attached map).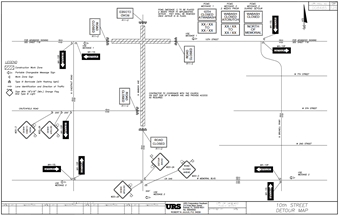 This work is related to the North Wabash Avenue extension construction which is underway. The City's road contractor, Cobb Site Development Inc., will be reconstructing the intersection of North Wabash Avenue and 10th Street as well as widening North Wabash Avenue between Crutchfield Road and 10th Street. The work will consist of utility, drainage, roadway, driveway, pedestrian, and signalization improvements as part of the new North Wabash Avenue connection to Fairbanks Street/Bella Vista Street.
The detour for eastbound traffic on 10th Street will be routed south onto North Chestnut Road, then east on West Memorial Blvd, then north on North Brunnell Parkway, and then east on 10th Street. Westbound traffic on 10th Street will take the same detour in reverse. The detour map is attached. Please contact Greg James at 863.834.8440 or greg.james@lakelandgov.net with any questions about this project.
---