Public Notice: Portion of Massachusetts Avenue To Close
---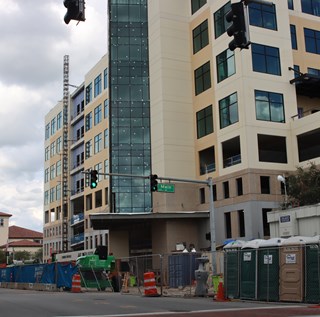 LAKELAND, FL (October 5, 2021) | Construction continues on Summit Consulting's new eight-story, 135,000 square foot building, located at 117 N. Massachusetts Avenue, on Lake Mirror in downtown Lakeland. On Monday, October 11, general contractors will be closing Massachusetts Avenue between Main Street and Cedar Street, in order to make the final sewer connections to the new building, which will be completed in March of 2022 and occupied in April. 
This extension will connect an existing manhole at the intersection of Massachusetts Avenue and Main Street to the building's connection point to the north. The existing sewer line that will serve this building runs north and south underneath Massachusetts Avenue and is located at a depth of eight feet. This complicated project will require up to seven days to be fully completed.  To accommodate the sewer work that needs to be completed, the portion of Massachusetts Avenue between Main Street and Cedar Street will be closed from Monday, October 11th through Monday, October 18th. If this project is completed quicker than the anticipated timeline, Massachusetts Avenue will be opened accordingly.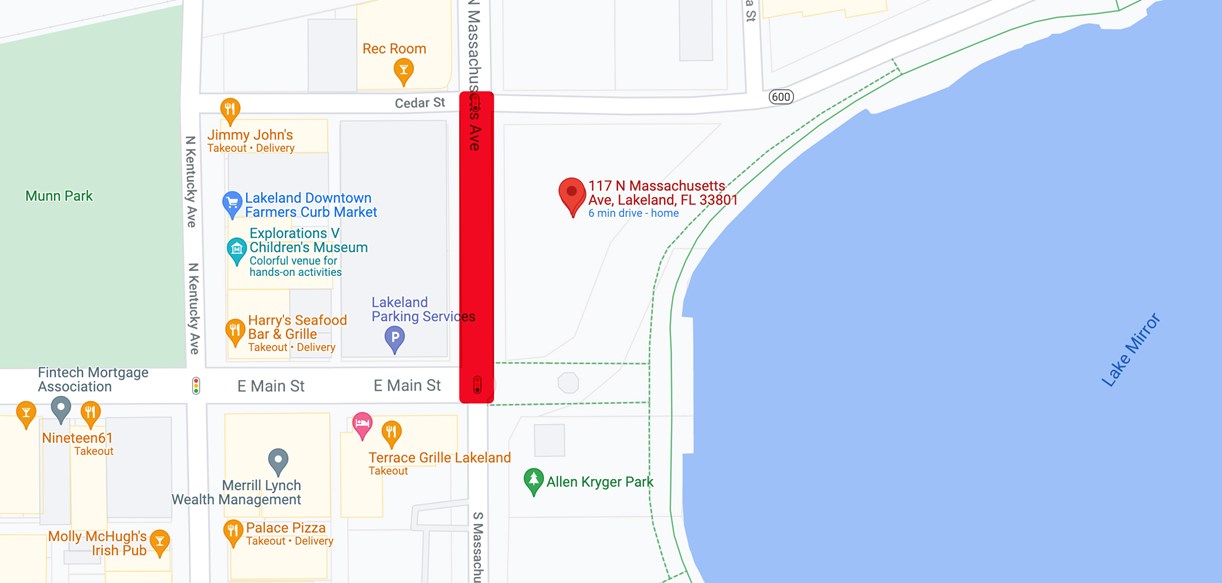 ---
Contact
Kevin Cook
Director of Communications
City of Lakeland
863.834.6264
Kevin.Cook@LakelandGov.net
---
About Lakeland
The City of Lakeland was incorporated in January 1885 and has grown to become one of the largest inland communities in Florida.  With a current population of over 100,000, Lakeland continues to grow. It has been designated a Standard Metropolitan Statistical Area by the US Census Bureau for over 30 years.  With tourist attractions and gulf beaches only an hour away, Lakeland continues to capitalize on its ideal central Florida location along the I-4 corridor.  The City owns and operates Lakeland Electric, the third-largest publicly owned utility in Florida and it was one of the first to offer power in the Sunshine State over 110 years ago.
For additional information about the City of Lakeland, please explore LakelandGov.net.
Citizens are also invited to follow the City on social media. 
---