Public Notice: Three Parks Trail Pedestrian Bridge Closure
---
Update: (9/10) Project postponed until further notice due to supply chain delays
LAKELAND, FL (September 8, 2021) | Three Parks Trail Pedestrian Bridge will be closed from September 13th through September 20th for maintenance and repairs. The pedestrian bridge in Peterson Park, connecting the southern portion of Three Parks Trail to New Jersey Road.
The bridge was originally built in 2001, and after over 20 years, it is time for the wood bridge to be refurbished. During the closure, all the wooden boards will be replaced, and a weatherproof sealant will be applied.  This project was initially scheduled for earlier this summer and was delayed due to lumber shortages. It is a planned maintenance project facilitated through Public Works with support from the Parks and Recreation Department.  Three Parks Trail is a popular pedestrian and bicycle pathway for the community. To find alternate walking and biking options, visit bit.ly/WalkingAndBikingTrails.
---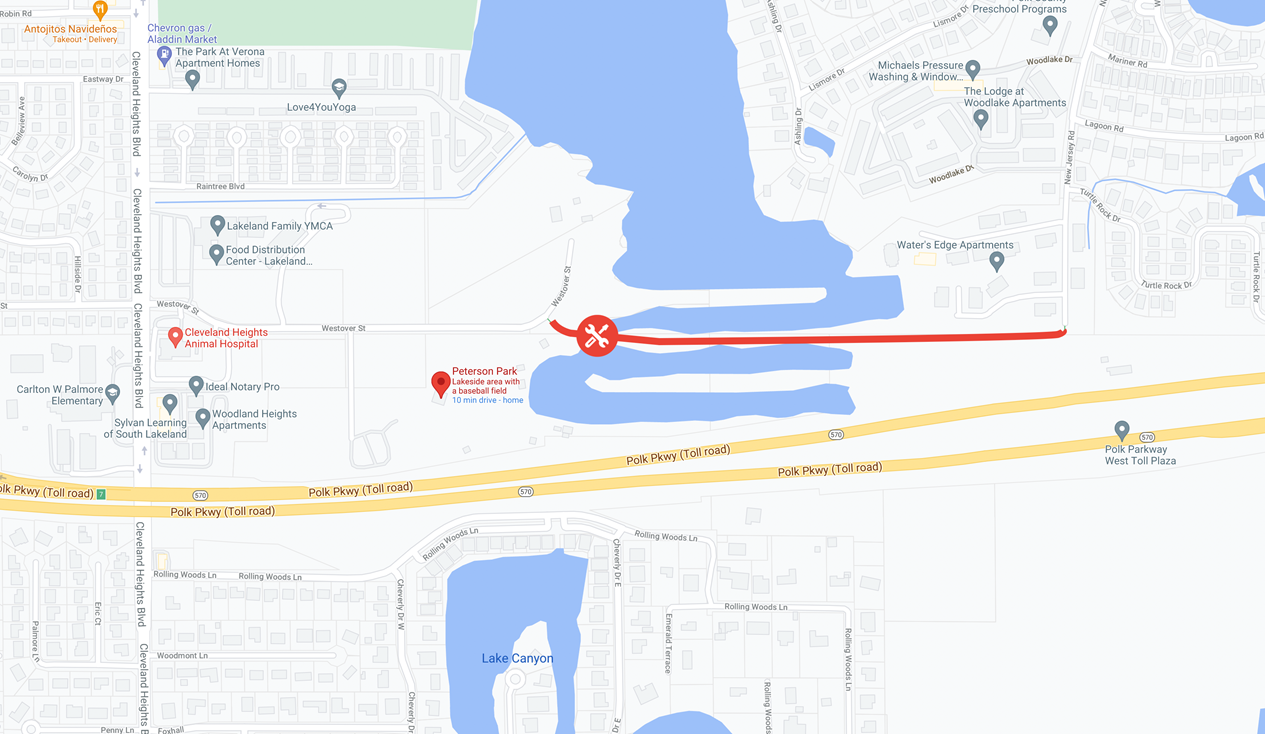 ---
Contact
Kevin Cook
Director of Communications
City of Lakeland
863.834.6264
Kevin.Cook@LakelandGov.net
---
About Lakeland
The City of Lakeland was incorporated in January 1885 and has grown to become one of the largest inland communities in Florida.  With a current population of over 100,000, Lakeland continues to grow. It has been designated a Standard Metropolitan Statistical Area by the US Census Bureau for over 30 years.  With tourist attractions and gulf beaches only an hour away, Lakeland continues to capitalize on its ideal central Florida location along the I-4 corridor.  The City owns and operates Lakeland Electric, the third-largest publicly owned utility in Florida and it was one of the first to offer power in the Sunshine State over 110 years ago.
For additional information about the City of Lakeland, please explore LakelandGov.net.
Citizens are also invited to follow the City on social media. 
---