There are two Public Entrances to Se7en Wetlands: 
Gopher Tortoise Gate (through Loyce E. Harpe Park) &
Wood Stork Gate (Se7en Wetlands connector trail through Lakeland Highlands Scrub Reserve).
**ATTENTION: The southernmost connector trail on the RED LOOP is CLOSED. Use the trail between markers 2I and 2G instead.**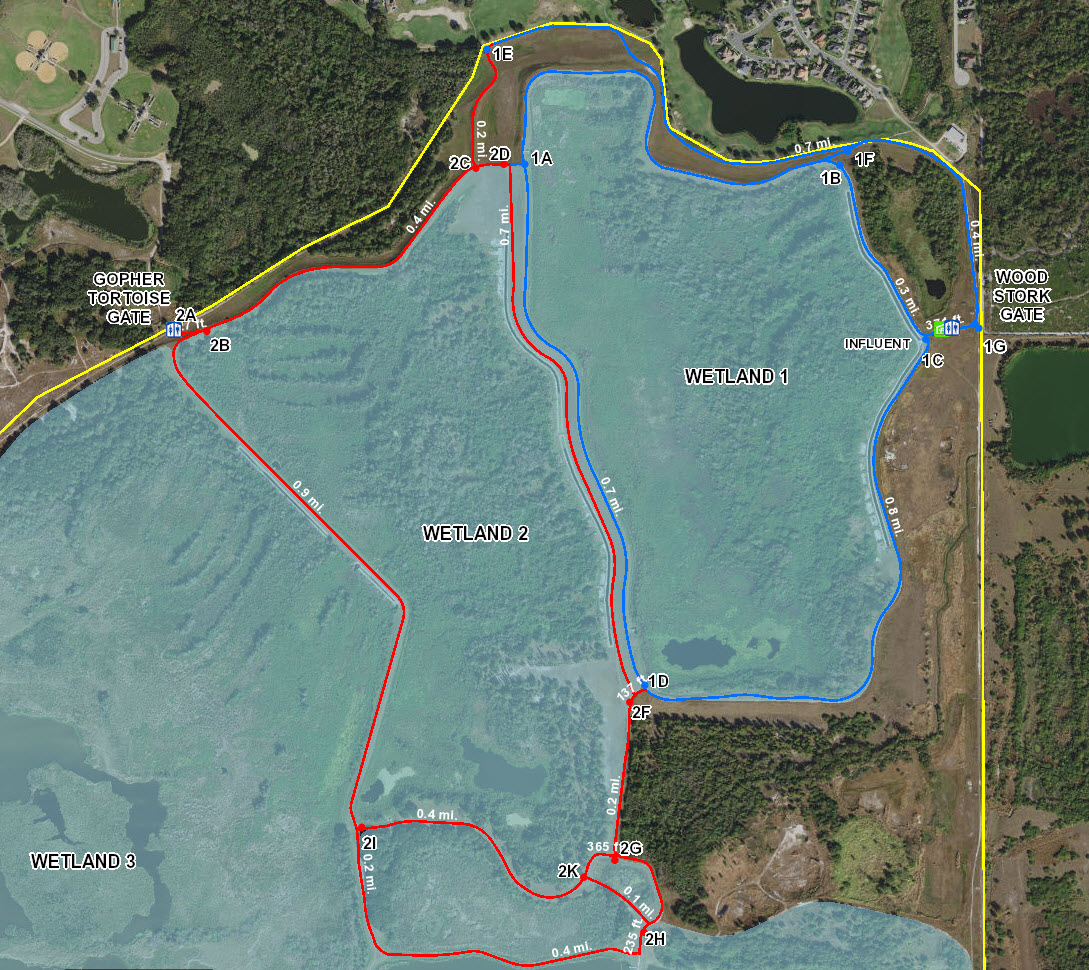 Reminder! There are no paper maps at Se7en Wetlands. Access the map digitally via the City of Lakeland's Park Finder or click on the image above.