---
State Housing Initiatives Partnership (SHIP)
Annual Performance Report (APR)
The SHIP program was established in accordance with Section 420.907‐9079, Florida Statues and Chapter 67‐37.007 Florida Administrative Code, for the purpose of meeting the housing needs of the extremely low, very low, low and moderate income households, to expand production of and preserve affordable housing, and to further the house element of the local government comprehensive plan specific to affordable housing.
A performance report is submitted yearly to the Florida Housing Finance Corporation to report on the use of SHIP funds during the previous two years. The 2017‐2018 APR covers the following program years:
July 1, 2015 – June 30, 2016 (Closeout Year Report)
July 1, 2016 – June 30, 2017 (Interim Year 1 Report)
July 1, 2017 – June 30, 2018 (Interim Year 2 Report)
This report draft is provided by the Neighborhood Services Division, Housing Section and is available for public review at the Community Development Department at City Hall, 228 S. Massachusetts Avenue, and at the Neighborhood Services Division, Housing Section at 1104 Martin Luther King Jr. Avenue. Reports are also available, for review only, at both public libraries and on the City's web site at http://www.lakelandgov.net/departments/community‐development/housing/.
Anyone wishing to comment on the reports must do so prior to August 31, 2018. Written public comments shall identify the author by name, address, and interest affected. Comments should be addressed to Annie L. Gibson, Housing Programs Supervisor, Neighborhood Services Division, Housing Section, 1104 Martin Luther King Jr. Avenue, Lakeland, FL 33805 and to the Florida Housing Finance Corporation, 227 North Bronough Street, Suite 5000, Tallahassee, Florida, 32301‐1329.
---
Housing Repair Assistance for Damage from Hurricane Irma
The City of Lakeland's Housing Office is providing assistance with repairs of damage caused by Hurricane Irma.  If you sustained such damage, you may be eligible for assistance.  To qualify:
You must be low income, at or below 80% of area median income adjusted for family size (see table below);
You must own and have lived in the home to be repaired, as your principal residence (homestead), for at least one (1) year; and
Your home to be repaired must be inside Lakeland's city limits.
The Housing Office will determine income eligibility, establish repairs to be completed, and assist the homeowner in securing a contractor.  Rental housing and mobile homes are NOT eligible.
PLEASE NOTE:  You must make a claim on your homeowners insurance and apply for FEMA assistance before applying for repair assistance from the City of Lakeland, as the assistance provided by the City cannot duplicate assistance provided by other state or federal programs or insured losses.
You can download a copy of the application here.  If you have questions, please contact the City of Lakeland Housing Office at 863.834.3360 or at housing@lakelandgov.net.
---
Housing Rehabilitation Available
The Neighborhood Services Division is pleased to announce that applications for Rehabilitation of Owner-Occupied, Single-Family Homes are now being accepted.  Applicants must own and have lived in their home for at least one year prior to applying for rehabilitation assistance. Mobile homes and rental properties are not eligible for rehabilitation assistance.  Homes in historic districts are subject to additional program restrictions.
Application forms are now available at the following locations:
Neighborhood Services Office, 1104 Martin L. King, Jr. Avenue, Lakeland
---
Completed applications, which will be processed in the order they are received, should be mailed or delivered to:
Neighborhood Services Division
Housing Section
1104 Martin L. King, Jr. Avenue
Lakeland, Florida  33805
Sources of funding for this program may include Community Development Block Grant (CDBG), HOME Investment Partnerships Program (HOME), and the State Housing Initiatives Partnership Program (SHIP). For more information, please contact the Neighborhood Services Division at 863.834.3360 or by email to housing@lakelandgov.net.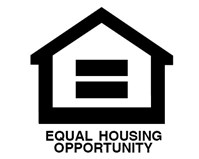 ---