Arbor Day Foundation Names Lakeland Tree City USA
---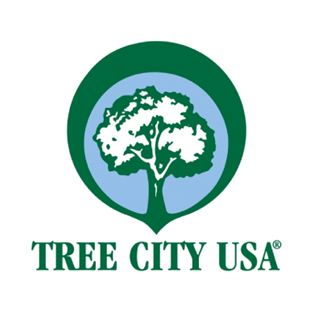 LAKELAND, FL (April 23, 2020) | Lakeland was recently named a 2019 Tree City USA by the Arbor Day Foundation in honor of its commitment to effective urban forest management.  Lakeland achieved Tree City USA recognition by meeting the program's four requirements: a tree board or department, a tree care ordinance, an annual community forestry budget of at least $2 per capita and an Arbor Day observance and proclamation.
"Tree City USA communities see the impact that an urban forest has in a community first hand," said Dan Lambe, President of the Arbor Day Foundation. "The trees being planted and cared for by Lakeland are ensuring that generations to come will enjoy a better quality of life.  Additionally, participation in this program brings residents together and creates a sense of civic pride."
Director of Parks & Recreation, Bob Donahay said, "Each spring the Arbor Day Foundation reviews the prior year's performance and accomplishments to make sure a community meets the necessary criteria to be a Tree City USA recipient. We are honored to be named a Tree City by the Arbor Day Foundation and this really shows the community that we have a dedicated staff who works very hard at maintaining our urban tree canopy."
Communities worldwide are facing issues with air quality, water resources, personal health and well-being, energy use, and protection from extreme heat and flooding. The Arbor Day Foundation recently launched the Time for Trees initiative to address these issues with unprecedented goals of planting 100 million trees in forests and communities.  With Tree City USA recognition, Lakeland has demonstrated a commitment to effective urban forest management and doing its part to help address these challenges for Lakeland residents now and in the future.
The Arbor Day Foundation is a million-member nonprofit conservation and education organization with the mission to inspire people to plant, nurture, and celebrate trees. More information on the program is available at www.arborday.org/TreeCityUSA.
Contact
---
About Lakeland
The City of Lakeland was incorporated in January 1885 and has grown to become one of the largest inland communities in Florida.  With a current population of over 100,000, Lakeland continues to grow. It has been designated a Standard Metropolitan Statistical Area by the US Census Bureau for over 30 years.  With tourist attractions and gulf beaches only an hour away, Lakeland continues to capitalize on its ideal central Florida location along the I-4 corridor.  The City owns and operates Lakeland Electric, the third-largest publicly owned utility in Florida and it was one of the first to offer power in the Sunshine State over 110 years ago.
For additional information about the City of Lakeland, please explore lakelandgov.net.
Citizens are also invited to follow the City on social media.
---