Affordable Housing Land Bank Program: City Looking for Builder Partners
---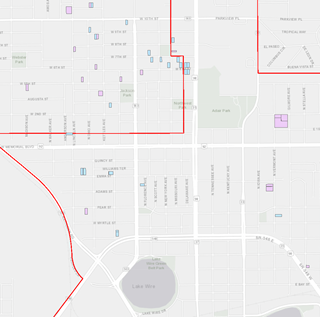 LAKELAND, FL (March 9, 2020) | The City of Lakeland's Community and Economic Development Department is seeking qualified developers/builders for the purpose of constructing new, affordable homes for income-qualified buyers. The Lakeland Community Redevelopment Agency and the City of Lakeland have combined surplus vacant land throughout the City as an incentive.  
Sixty-six vacant lots are available for purchase with additional incentives to build new single-family homes and apartments. These incentives include reimbursing non-utility impact fees and home purchase assistance for qualified buyers.
---
---
City Manager Tony Delgado said, "The purpose of this public-private partnership is to encourage the development of new affordable housing units, reduce the number of vacant and blighted properties, contribute to neighborhood stabilization and increase the tax base with new homes."
The Lakeland Housing Office will begin accepting applications on March 23, 2020. Updates to this pilot program can be found by visiting LakelandGov.net/Housing.
For more information and/or to apply, please call the City's Housing Office at 863.834.3360 or email at housing@lakelandgov.net.
Contacts
Kevin Cook
---
About Lakeland
The City of Lakeland was incorporated in January 1885 and has grown to become one of the largest inland communities in Florida.  With a current population of over 100,000, Lakeland continues to grow. It has been designated a Standard Metropolitan Statistical Area by the US Census Bureau for over 30 years.  With tourist attractions and gulf beaches only an hour away, Lakeland continues to capitalize on its ideal central Florida location along the I-4 corridor.  The City owns and operates Lakeland Electric, the third-largest publicly owned utility in Florida and it was one of the first to offer power in the Sunshine State over 110 years ago.
For additional information about the City of Lakeland, please explore lakelandgov.net.
Citizens are also invited to follow the City on social media. 
---