---
Our Mission:
Providing adequate, safe and affordable housing to very low, low and moderate income residents, while supporting the City of Lakeland's redevelopment efforts and promoting self-sufficiency.
The City of Lakeland's Housing Office administers a number of Federal and State grant programs designed for the preservation and development of affordable housing, and expended economic opportunities for persons of low to moderate income.
Funding is generally restricted to benefit very low, low and moderate income residents and families.  See Income Chart or contact the Housing Office for additional details.
---
NOTICE OF INTENT TO DISPOSE OF CITY OF LAKELAND PROPERTY
 CITY OF LAKELAND, FLORIDA
Notice is hereby given pursuant to Section 163.380, Florida Statutes, that the City of Lakeland intends to dispose of the following real property it owns:
Address: 1130 Atlantic Road, Lakeland, FL    Parcel #: 23-28-11-031000-001190
Interested parties who meet the income guidelines below are invited to submit proposals for the purchase of the subject property.  Consideration will be given to those proposals that support the furtherance of the Midtown CRA Redevelopment Plan and the City's affordable housing programs by promoting the preservation of the residential community and providing safe housing options. Interested parties must income qualify as low to moderate income households at or below 120% of the area median income (see Information Sheet). Interested parties must submit a pre-qualification letter from their lender and agree to live in the home as their primary residence for at least 10 years.
Proposals must be submitted within thirty (30) days after the date of publication of this notice, by June 7, 2021, before 9:00 a. m.  Proposals should be mailed or hand delivered to the City of Lakeland, Purchasing Division, 1140 E. Parker Street, Lakeland, FL  33801.  All pertinent information relating to the disposition and development of the property may be obtained at the following office:  City of Lakeland, Planning and Housing Division, 1104 Martin L. King Jr., Lakeland, FL  33805; phone inquiries should be made to (863) 834-3360.
Open House scheduled on May 13, 2021 from 4:00 pm to 7:00 pm.  All are welcome.  No other showings available.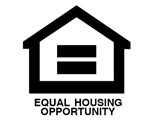 ---
NOTICE OF PUBLIC MEETING
Community Development Block Grant (CDBG) & HOME Investment Partnerships (HOME) Programs
The City of Lakeland will hold a public meeting to seek input from residents regarding housing and community development needs and priorities for the program year October 1, 2021 – September 30, 2022.
                                                                                                                                     When:        Monday, May 10, 2021 at 6:00 pm 
                                                                                                                                     Where:       Coleman-Bush Building
                                                                                                                                                        1104 Martin L. King Jr Ave. Lakeland, FL
 For more information please contact Annie Gibson, Housing Programs Supervisor at the Community Planning & Housing Division office (863) 834-3360.
Pursuant to the Americans with Disabilities Act provisions, those who require special accommodations to attend this meeting are asked to contact Jenny Sykes at (863) 834-8444. If hearing impaired the City's local TDD number is (863) 834-8333 or Toll Free at (800) 955-8771. The Florida Relay Service number is (800) 955-8770.
---
PUBLIC NOTICE
COMMUNITY DEVELOPMENT BLOCK GRANT (CDBG)
CONSOLIDATED ANNUAL PERFORMANCE
AND EVALUATION REPORT (CAPER)
The City of Lakeland prepared the Consolidated Annual Performance and Evaluation Reports (CAPER) for the 2019-2020 Community Development Block Grant (CDBG) and HOME Investment Partnerships (HOME) program year. The U.S. Department of Housing and Urban Development must receive the CAPER reports in the Jacksonville area office by December 28, 2020. The public may review and submit comments on the reports prior to submission to HUD.
The CAPER reports contain information on the status of all CDBG and HOME funded projects underway or completed during the program year October 1, 2019 to September 30, 2020. These reports document the City's performance in meeting the various requirements for the expenditure of CDBG and HOME funds.
The CAPER and accompanying narrative statements are available for review here: CAPER 2019-20 FINAL DRAFT Interested parties may also obtain a copy at no charge or receive information about the reports by calling the 863/834-3360. 
Comments should be addressed to:
Annie L. Gibson
Housing Programs Supervisor
Community & Economic Development Department | Planning and Housing Division
1104 Martin Luther King Jr. Avenue, Lakeland, FL 33805
**comments must be received on or before Monday, December 21, 2020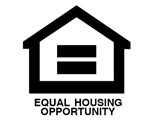 ---
Housing Rehabilitation Available
The City of Lakeland's Housing Office is pleased to announce that applications for Rehabilitation of Owner-Occupied, Single-Family Homes are now being accepted.  Applicants must own and have lived in their home for at least one year prior to applying for rehabilitation assistance. Mobile homes and rental properties are not eligible for rehabilitation assistance.  Homes in historic districts are subject to additional program restrictions.
Application forms are now available at the following locations:
City of Lakeland's Housing Office, 1104 Martin L. King, Jr. Avenue, Lakeland
CITY OF LAKELAND, FLORIDA
HOUSING ASSISTANCE INCOME SCHEDULE
% OF AREA MEDIAN INCOME
CDBG & HOME UP TO 80% (Federal Funds)
EXTREMELY LOW
VERY LOW
LOW
30%
50%
60%
80%
BASED ON FAMILY SIZE
HUD & FHFC
HUD & FHFC
FHFC
HUD & FHFC
1
12,760
20,600
24,720
32,950
2
17,240
23,550
28,260
37,650
3
21,720
26,500
31,800
42,350
4
26,200
29,400
35,280
47,050
5
30,680
31,800
38,160
50,850
6
34,150
34,150
40,980
54,600
7
36,500
36,500
43,800
58,350
8
38,850
38,850
46,620
62,150

Income levels are based on Area Median Income (AMI) for family of four at $58,800

Data effective April 1, 2020 and retrieved from the following web sources:

HUD=https://www.huduser.gov/portal/datasets/il/il2020/2020summary.odn

Florida Housing Finance Corporation (FHFC) -https://www.floridahousing.org/owners-and-managers/compliance/income-limits
---
Completed applications, which will be processed in the order they are received, should be mailed or delivered to:
City of Lakeland's Housing Office
1104 Martin L. King, Jr. Avenue
Lakeland, Florida  33805
Sources of funding for this program may include Community Development Block Grant (CDBG), HOME Investment Partnerships Program (HOME), and the State Housing Initiatives Partnership Program (SHIP). For more information, please contact the Housing Office at 863.834.3360 or by email to housing@lakelandgov.net.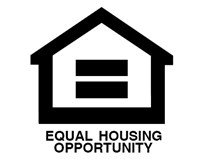 ---