Police Citizen Advisory Board Seeks Applicants
---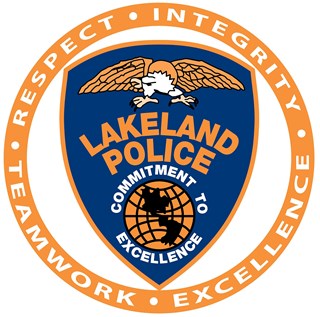 LAKELAND, FL (March 5, 2020) | The Lakeland Police Department is seeking engaged Lakeland residents to serve on the Department's newly formed Citizen Advisory Board. Nine selected board members will be discussing new agency programs, past police/citizen interactions and providing insight on community needs to agency and City administrators. 
City Manager Tony Delgado said, "This new Police Advisory Board will assist us to connect with the community, especially in the area of law enforcement and public safety.  We are constantly looking at ways to improve municipal services. The Police Citizens Advisory Board will offer a great opportunity to be an even better organization through positive interaction, valuable feedback, and shared dialogue."
Selected applicants will serve a term of two years and must:
All board members will be selected and appointed by the City Commission, City Administration, and the Lakeland Police Department. Each member of the Lakeland City Commission will select a representative, the Lakeland City Manager will select a representative, and the Lakeland Police Department will select a representative from the applicant list.
Chief Ruben Garcia said, "We look forward to working with these engaged residents and exchanging ideas on how we can continue to strengthen our relationships within our community. My hope is that this new opportunity will spark ideas on how we can better communicate with the citizens we serve and build on the many positive relationships the police department enjoys now with our citizens." 
The deadline for applications is Friday, April 3, 2020. To apply online today, visit LakelandGov.net/LPDCAB.
Contact
Kevin Cook
---
About Lakeland
The City of Lakeland was incorporated in January 1885 and has grown to become one of the largest inland communities in Florida.  With a current population of over 100,000, Lakeland continues to grow. It has been designated a Standard Metropolitan Statistical Area by the US Census Bureau for over 30 years.  With tourist attractions and gulf beaches only an hour away, Lakeland continues to capitalize on its ideal central Florida location along the I-4 corridor.  The City owns and operates Lakeland Electric, the third-largest publicly owned utility in Florida and it was one of the first to offer power in the Sunshine State over 110 years ago.
For additional information about the City of Lakeland, please explore lakelandgov.net.
Citizens are also invited to follow the City on social media. 
---