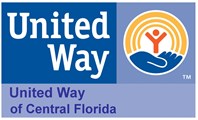 United Way of Central Florida (2-1-1)
The United Way coordinates a variety of rental assistance services from emergency housing to independent living, security deposit assistance, landlord/tenant dispute resolution, and more.
To find community resources, you can dial 2-1-1 on a phone or visit: https://uwcf.org/211/
---

FloridaHousingSearch.org
FloridaHousingSearch.org is a free, statewide affordable rental housing locator. The site lists properties that have been financed by Florida Housing Finance Corporation as well as other government-subsidized or privately-owned properties that choose to participate. 
The service can be accessed online 24 hours a day and is supported by a toll-free, bilingual call center from 9 a.m.- 8 p.m. Monday-Friday: (877) 428-8844. 
---

Our Florida
Our Florida is a federally funded program that supports people struggling with unpaid rent and utility bills. Eligible Florida renters can qualify for up to 18 months of rent and utility payments. This includes 18 months of past due rent and utilities and three months of forward-looking rent payments.
For more information: https://www.ourflorida.com/applicant-assistance/renters/
---