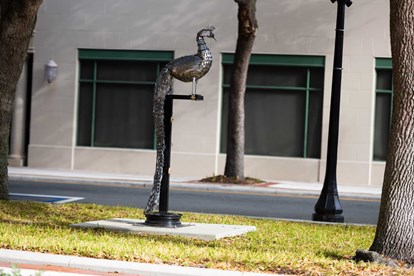 ---
A Note from the Artist
This sculpture is composed of hundreds of forks, spoons and knife handles. Its base is a car rim, along with a pedestal made out of a squared tube.
---
FLOSC Sculpture

The Elegance of Simplicity
Medium: Scrap metal/forks/spoons/knife handles; mixed media
---
Learn More
Visit Flaminio Antonio Sculptures on Facebook to learn more about the artist!